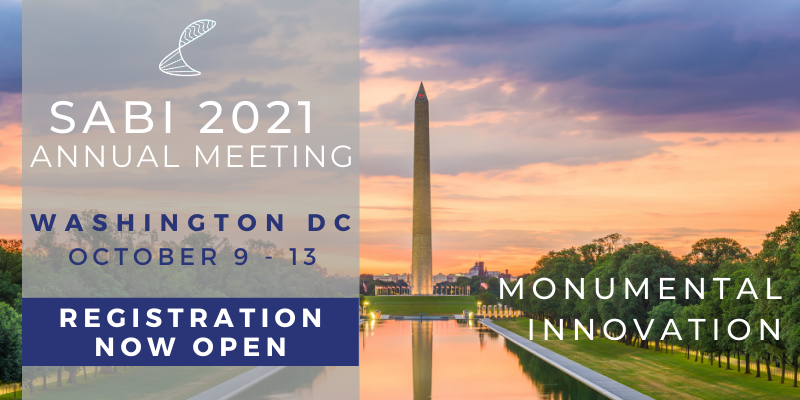 The Society of Advanced Body Imaging (SABI) Annual Meeting was held in Washington DC on October 9-13, 2021. The SABI Annual Meeting's core objective is to "connect individuals and advancing the imaging community." Department of Radiology faculty were a strong presence at the conference – check out the list of presentations below! 
Presentations: 
Scott Reeder, MD, PHD, FSABI: 4D Flow MRI for Congenital Heart Disease; Getting Things Done; 4D Flow MRI for Risk Stratification of Variceal Bleeding in Cirrhosis 
Andrew Wentland, MD, PHD: Patient Centered Artificial Intelligence (AI); Panel Discussion: Identifying the Best AI Solutions for Your Practice, Explainable AI, Future of AI 
Tim Szczykutowicz, PhD: Moderating Scientific Session Part 2; Digital X-ray Tube Technology: What Does it Mean for CT? 
Giuseppe Toia, MD: Characterization of a Deep Learning CT Image Reconstruction Algorithm in a Phantom Experiment 
Myron Pozniak, MD: Protocol Standardization: The Foundation for Successful AI 
Perry Pickhardt, MD: Opportunistic Screening in Body with AI 
Ali Pirasteh, MD: Clinical PET/MRI 
Jessica Robbins, MD, Ali Pirasteh, MD & Andrew Wentland, MD, PhD: Wellness from the Early Career Perspective (Panel Discussion) 
Thomas Grist, MD, FACR, FSABI: The Chair Perspective 
Lori Mankowski Gettle, MD, MBA: Contrast Enhanced US for Renal Imaging/interventions 
Jessica Robbins, MD: Monumental Opportunities, Social & Emotional Intelligence Training in Radiology 
Mark Kliewer, MD: How to Read Abdominal CT: Lessons from Cognitive Science 
Fred Lee, Jr, MD, FSABI: Negotiation Strategies for Academia and Private Practice 
Mike Hartung, MD: DEBATE: Teaching and Building Community in the Digital Age: Possible or Impossible? 
Awards:  
Graduate Assistant in the Quantitative Imaging Methods Lab, Ruiqi Geng won the More Science Award for her oral presentation, "Automated Image Prescription for Liver MRI using Deep Learning."  
Bracco Fellow in the Liver Imaging Research Program, Jitka Starekova, MD won the Cum Laude Award for Best Cardiovascular Poster for her presentation, "Ferumoxytol-enhanced pulmonary MRA in pregnant women/ Guidance for clinical service." 
Visiting Assistant Professor in the Liver Imaging Research Program, Thekla Oechtering, MD won Cum Laude Award for Best Cardiovascular Poster for her presentation, "Reproducibility of Quantitative Thoracic 4D Flow MRI: Physiological Variability of Hemodynamics due to Circadian Rhythm and Food Intake."