Guang-Hong Chen, PhD,  Jamey Weichert, PhD, and Fred Lee, MD, were selected as recipients of The Academy for Radiology & Biomedical Imaging Research's 2021 Distinguished Investigator Award. This award recognizes individuals for their outstanding contributions to the field of medical imaging. Drs. Chen, Lee, and Weichert were three of thirty-five award recipients. The honorees will be invited for formal induction into the Academy's Council of Distinguished Investigators this fall during the 2021 Annual Meeting of the Radiological Society of North America (RSNA). "It's a wonderful honor to be selected for the Distinguished Investigator Award by the Academy for Radiology and Biomedical Imaging, and [it] is a reflection of the environment for discovery that we have here at the University of Wisconsin and within the Department of Radiology," said awardee Dr. Fred Lee.
There are strict criteria that recipients must meet to receive the award, including at least twenty-five peer-reviewed scientific research publications in which the awardee is the first author or senior author and at least six years of funding as the Principal Investigator of a major competitive extramural research grant.  Drs. Chen, Weichert, and Lee have each made significant contributions to radiology and medical imaging through their research.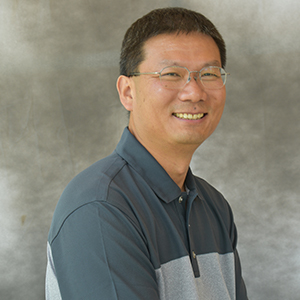 Dr. Chen is the Director of the UW CT Lab,which aims to apply x-ray physics, innovative image reconstruction methods, and advanced computer technology to develop novel diagnostic tools for radiologists. "I am thrilled to receive this recognition and truly humbled to be nominated and elected to this class of distinguished investigators in medical imaging. This recognition is not an end point, but a new starting point for me and my research program to continue to develop new imaging techniques to facilitate clinical disease diagnoses and improve care to patients," says Dr. Chen.
Dr. Weichert is the Director of the Contrast Agent Lab, which is involved in the design, synthesis, and evaluation of novel targeted molecular imaging agents for computed tomography, magnetic resonance, and nuclear medicine including PET. "It is a great honor to be recognized by your peers," says Dr. Weichert.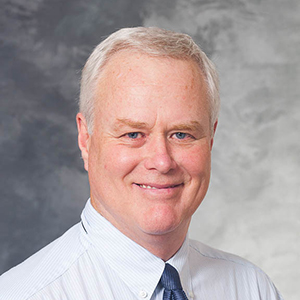 Dr. Lee started the Tumor Ablation Lab at UW. The goal of the lab is to develop minimally or non-invasive techniques to treat cancer, destroying malignant tissue while simultaneously minimizing damage to healthy tissue. "I came to UW as an Assistant Professor mostly focused on our clinical mission but interested in learning more about research.  Over the ensuing years, I received tremendous support from our department and medical school who gave me the freedom and resources to pursue my research interests. The fact that I am one of multiple honorees shows that we have discovered the secret sauce here at UW, and as I look at our incredible junior faculty and trainees, I know that many will follow us in the forthcoming years," says Dr. Lee.
Congratulations to Drs. Chen, Weichert, and Lee on this wonderful achievement!
Dr. Fred Lee