On Wednesday, May 16, over 20 individuals gathered at the University of Wisconsin-Madison for the second annual UW CT Protocols Technologist Advisory Board meeting. The purpose of this all-day meeting was to review the language and instructions in UW's CT protocols in an effort to make them easier to use and understand, especially for protocol users outside of the UW Health system. This review also covered such topics as patient prep, positioning, exam timing, contrast guidance, and reformats, to name a few.
The second meeting of the Technologist Advisory Board represents an adapting focus for the CT Protocol project. "When we started this project we were focusing on what we thought was important, like how many protocols we offered, how they were tuned to specific scanners, how they were tailored to specific indications. We didn't fully appreciate that at the end of the day, if CT technologists don't like them or find them confusing, they won't work," said Dr. Tim Szczykutowicz, Assistant Professor in the Department of Radiology and member of the CT Protocol Optimization Team. "This second CT technologist advisory board reflects this realization. We are committed to making our protocols palatable to all end users, from CT technologists to the interpreting radiologists."
Participants in the advisory board included CT Technologists from UnityPoint Health-Meriter, Madison, WI; Mile Bluff Medical Center, Mauston, WI; William S. Middleton Memorial Veterans Hospital, Madison, WI; Ochsner Medical Center, New Orleans, LA; Stanford Health Care, Palo Alto, CA; and multiple CT technologists from within the UW Health system. Several members of GE Healthcare's Engineering, Applications, and Product Development teams also attended the meeting.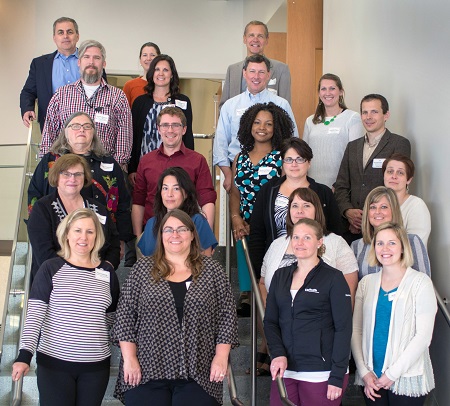 Read the full article at:
https://radiology.wisc.edu/news/2nd-annual-meeting-of-ct-protocol-technologist-advisory-board/