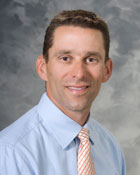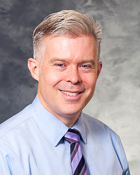 We are pleased to announce that two of our faculty have been promoted to Associate Professor during this year's annual faculty review and promotion process.
Please join us in congratulating Dr. J. Louis Hinshaw, who was promoted to Associate Professor (CHS) with a unanimous vote of the University of Wisconsin School of Medicine and Public Health CHS Track Promotions Review Committee. In addition, Dr. Scott B. Reeder was promoted to Associate Professor with Tenure following a unanimous vote by members of the UW Biological Sciences Division Tenure Review Committee.
Importantly, these two talented individuals each achieved the criteria for promotion to Associate Professor one year earlier than normal, a reflection of their outstanding productivity and the tremendous support they received from their colleagues, mentors, and the entire Radiology Department staff. Special thanks to the mentor committees which included Drs. Chuck Mistretta, Fred T. Lee, Jr, Thomas Grist and Department of Medicine's Dr. Timothy J. Kamp on behalf of Dr. Reeder and for Dr. Hinshaw included Drs. Fred T. Lee, Jr, Perry Pickhardt, Myron Pozniak, and Department of Surgery's Dr. Sharon Weber.
Please join us in congratulating Drs. Hinshaw and Reeder for achieving this remarkable milestone, and thanking the many faculty and staff who helped them to achieve their very well deserved promotions.
Read the full article at:
https://radiology.wisc.edu/news/hinshaw-reeder-receive-promotions/